PLEASE NOTE: This is an archive of our original site, for informational purposes only. We no-longer have a sales catalogue.
---

Art Card and RolePlaying Games Isle
This isle is on the other side of the game area, toward the front door. It offers art cards by a variety of artists (Real Musgrave, Alicia Austin, James Christensen, Janny Wurtz, Don Maitz and more), plus role-playing games and a few more board games.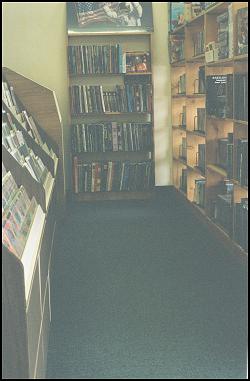 Page Added: April 21, 2001. Last Update: December 11, 2008